Éthique
Notre expertise est basée sur le respect et la mise en œuvre des standards internationaux.
La pérennité de votre investissement est un axe qualité que nous développons.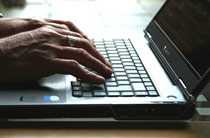 History
After more than a decade expertised in the world of mechanical engineering , chemical industry, oil and gas, I decided to establish my own company "HCEA LIMITED" in Hong-Kong.
In my career life, I had the ability to perform several works of civil engineering calculation, cost engineering as the Head of installation and piping and as a business engineer. Thereafter, I contributed in setting up the Department of Information systems (DSI) of a French engineering and to develop all the internal tools: Intranet, Extranet, document management, management of the hours of engineering and estimate of project.
For 2 years, I had been in charge of technology transfer to CHINA. I formed a local task group, I recruited and trained up Chinese IT engineers, and I designed some important contracts with local company.
The difference and barriers in technical and cultural aspects I encountered ensured me the great importance to have technical and legal support to make the Asian projects a final success. The growing demand in the development of the technical field in Asia compels my passion and desire to found HCEA LIMITED, to utilize our competence and expertise to help any Frech company and even international companies to establish or to extend their business in Asia
Perfectly located in Hong-Kong, HCEA backs up your projects in Asian countries namely: China, Indonesia, Thailand and Vietnam. We also meet particular regional needs even in Japan and India.