Éthique
Notre expertise est basée sur le respect et la mise en œuvre des standards internationaux.
La pérennité de votre investissement est un axe qualité que nous développons.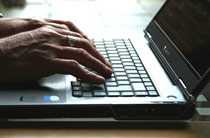 Technologies

As internation technology evolves rapidly, HCEA conducts a technological survey to adapt to the changes and to accompany you now and then.
All documentation in various projects are managed by controlling the versions of the documents. Thanks to our tool named F.S.A.R.,
We can meet your needs by developing the following data-processing tools:
Add-ins applicative Office (Excel, Word),
Web site & E commerce (prestashop, joomla ...) (model, design, realization, put on line),
Software trade of the Customer-server type (Expertise SQL on many data bases (MySQL, Accesses, Oracle),
Extranet & Intranet
Electronic management of Documents (GED, Documentum),
Space dedicated for the follow-up of the projects,
Synchronization of data (LDAP, Open Source, Base data).
We can also help improve the communication among you and your subsidiary companies in Asia:
Installation of videoconference (study of the existing solutions open-source allowing you to realize savings for an optimum use and implementation),
data-processing networks and TOIP (study and implementation)
Accompaniment in the intervention and the installation of your equipment networks,
Study and deployment of networks WIFI,
Helpdesk user.