Éthique
Notre expertise est basée sur le respect et la mise en œuvre des standards internationaux.
La pérennité de votre investissement est un axe qualité que nous développons.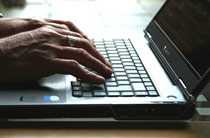 know-how - purchase of raw material
In the framework of raw's stock purchasing, we help our clients ( buyer of raw material) in differents tasks following their needs:

Apply and enforce the Quality Procedures and Instructions of the product
Select and assess the Suppliers according to their ability to satisfy your requirements
Prepare the Bid Inquiries, select the Suppliers and place orders with legal advicer
Make sure that the schedules are complied with and check the conformity of items purchased
The Department is comprised of three Sections:

Purchasing,
Inspection / Expediting / Supplier Documentation, and
Transport.